Around the world our LFC International Academies provide young players with an opportunity to develop, learning new techniques and skills, all under the guidance of our coaching staff.
We offer something different and something unique by developing players both on and off the pitch, educating them through experiences that will shape their progression into young adults and giving them skills that can be used throughout their lives.
Our overall aims are to bring LFC to our young fans around the world and to demonstrate just how special our football club is.
Wherever you are lucky enough to attend a LFC coaching programme we hope you have fun and enjoy learning how to play 'The Liverpool Way'.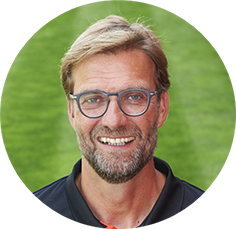 Jürgen Klopp, Manager
Liverpool Football Club on maailman paras seura.
Olemme yhtä suurta LFC-perhettä ja meillä on vastuu tarjota nuorille pelaajille ympäri maailmaa pääsy parhaaseen ympäristöön ja valmennukseen meidän kansainvälisten akatemioidemme kautta.
Seuraamme samaa ohjelmaa sekä omassa akatemiassamme että kansainvälisissä akatemioissamme ja varmistamme näin, että osallistujat saavat parasta mahdollista jalkapallo-oppia valmentajiltamme. Uskon, että on hyvin tärkeää kehittää pelaajien taitoja sekä kentällä että kentän ulkopuolella ja juuri tätä kansainväliset akatemiamme toteuttavat.
Olen erittäin ylpeä saadessani olla lähettiläs tälle upealle ohjelmalle, joka jatkaa vahvistumistaan entisestään. Tämä rooli tarjoaa minulle mahdollisuuden näyttää nuorille faneillemme ympäri maailmaa, kuinka hienoa on kuulua LFC-perheeseen.

Ian Rush - LFC-legenda & Jalkapallokoulujen lähettiläs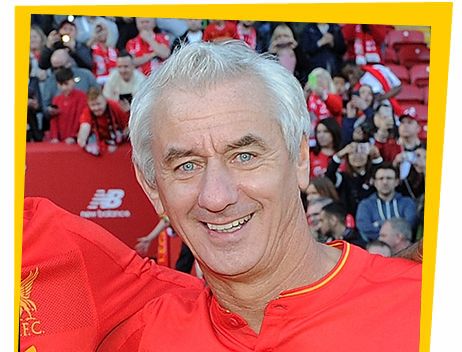 PLAYING THE LIVERPOOL WAY
Liverpool Football Club on huomioitu ympäri maailman yhtenä maailman parhaista seuroista ja sillä on laaja kansainvälisen arvostus. Ylpeyden aiheemme on kyky luoda nuorille pelaajille paras mahdollinen oppimisympäristö, jossa he voivat kehittyä sekä jalkapalloilijoina että ihmisinä.
Meillä on oma erityinen filosofiamme: " Playing the Liverpool Way", joka on tunnettu pelaajiemme, seuran jäsenten ja faniemme keskuudessa ympäri maailman ja se erottaa meidät muista jalkapalloseuroista. Joukkuehenki, kova työ, määrätietoisuus ja kyky ylittää kaikki esteet elämässä ja ennen kaikkea pelaaminen arvokkaasti ja reilu peli…. nämä ovat arvomme ja tunnusmerkkimme joita odotamme pelaajiltamme. Playing the Liverpool Way johdatti meidät voittoon 2005 Champions League finaalissa.
Viimeisten 50 vuoden aikana seura on ollut edelläkävijänä sekä englantilaisessa että eurooppalaisessa jalkapallossa, voittaen lukuisia mestaruuksia ja euroopan seurajoukkueiden turnauksia. Tuona aikana olemme määrätietoisesti kehittäneet huippu pelaajia erityisesti Liverpool akatemiasta. Tällä hetkellä Steven Gerard on paras esimerkki paikallisesta lahjakkuudesta josta kehittyi yksi maailman huippupelaajista.